Cubicle Fugitive Identified as a Leading Advertising Agency by Clutch
At Cubicle Fugitive, our goal is to develop business strategies that promote brand awareness across a wide-range of industries. We aim to meet client demands in a timely and effective manner. We strive to provide exceptional client service with regards to any advertising, branding, and digital strategy. With our dedicated team of 12 employees, headquartered in Canada, we have been able to provide clients with the services they need to meet their project demands. Our hard work and efforts to deliver exceptional customer service has allowed us to be featured as a leading advertising and marketing agency on Clutch.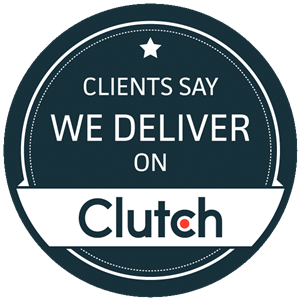 Who is Clutch?
Clutch is a B2B ratings and reviews firm in Washington, D.C that works to find the highest performing software, consultants, and agencies in order to connect businesses with the most ideal service providers.
They conduct interviews with former clients along with extensive industry analysis in order to ensure accurate results. We are extremely proud of the 5-star rating we have obtained after their findings, and we're so happy to announce that we've earned a high position on their listing of the best marketing strategy companies in 2019.
Reviews from our clients
The first reviews that we've collected from our clients on our Clutch profile have already surpassed our expectations. Take a look:
"The whole team understands the legal industry, allowing them to give insightful advice on how we could best present ourselves to the public. Unlike other firms, they make us feel important by being highly responsive and quickly fixing any issues."
–Director of Marketing and Business Development, Torkin Manes LLP
"I appreciated their attention to detail and their drive to make sure we were represented correctly. They took ownership of the project and cared about how we were presented to the public."
–Director of Marketing and Client Services, Cunningham Bounds, LLC
"Cubicle Fugitive built a professional, modern website that has helped significantly increase our online traffic."
–Director of Client Relations, Mid-sized Law Firm
The commitment we place on each project and our devotion to our clients has also gained us a presence on Clutch's sister site, The Manifest, where we are evaluated as one of the leading brand consultants in Canada.
Thank you!
We would like to thank the Clutch team for rating for recognizing us as a leading advertising and marketing agency and to our clients for sharing their experiences. We are looking forward to growing our presence on Clutch!